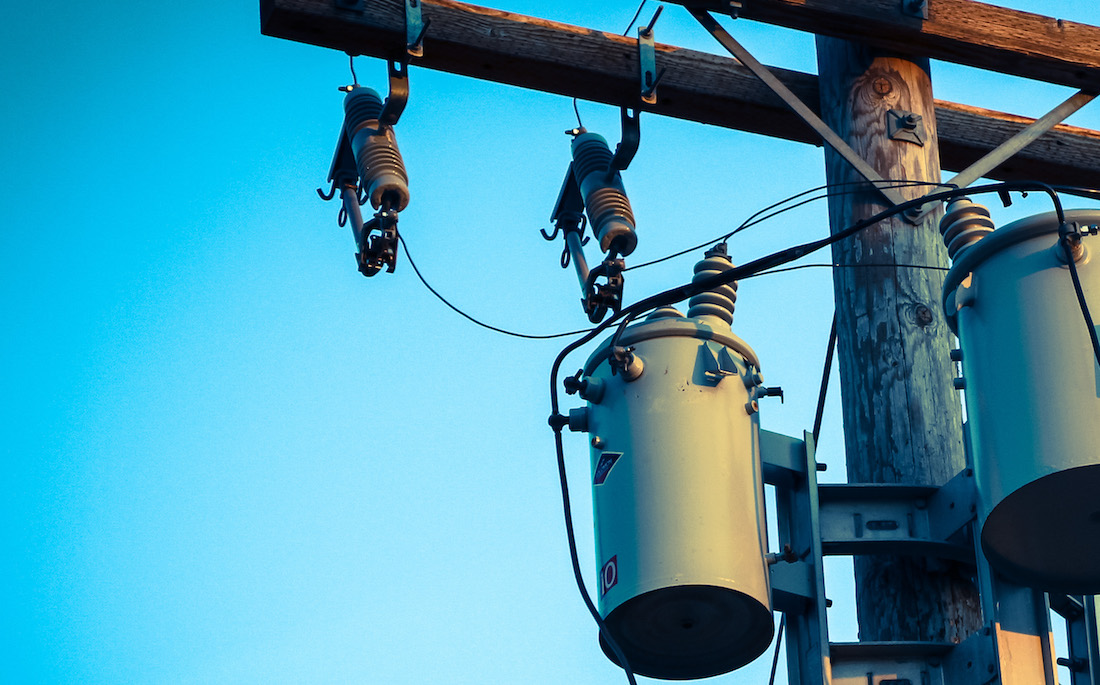 - Best-In-Class Providers Will Drive IFMC To Facilitate Greenhouse Gas Reduction
- Combined Technologies Provide Theft Identification, Volt/VAR, and Energy Conservation Upsides for improved Grid Efficiency and Stabilization
Richmond, VA — GRID20/20®, Inc., a leading distribution transformer monitoring provider and Dominion Voltage, Inc. (DVI), a subsidiary of Dominion Energy (NYSE: D) and leader in Volt/VAR optimization "VVO" solutions, have teamed up to address the growing energy efficiency needs throughout Canada.
"We see an exciting future emerging throughout Canada. Following our successful Ontario Ministry of Energy Smart Grid Fund project, GRID20/20 has evolved to now include a services-based model to facilitate accelerated grid optimization achievements by Local Distribution Companies, said Alan Snook, President GRID20/20. "We realize the recently released Ontario Long Term Energy Plan identifies key areas for ongoing LDC improvement and expanded grid expectations. We are now postured to assist LDC's to meet several of these critical challenges where smart meters are unable to address."
By leveraging their long-term collaborative relationship, GRID20/20 and DVI will initially assist LDC's to identify remediable energy loss and identify energy purchase cost reduction opportunities. In turn, LDC's will enjoy In Front of the Meter Conservation (IFMC) savings. The two firms began their collaboration in 2014, and have fully integrated their wares to offer a unique Volt/Var optimization solution which leverages GRID20/20's patented intra-grid sensors, and DVI's patented VVO software. LDC's throughout Canada will soon be introduced to GRID20/20's recently launched GRID Audit Monitoring Services™. This unique offering is anchored by GRID20/20's Markham Ontario manufactured intra-grid sensor suite to drive a host of grid optimization upsides for LDCs including VVO through DVI's leading technology.
"DVI is excited to work with GRID20/20 to assist Ontario in reaching its energy conservation goals," said Todd Headlee, executive director-DVI. "VVO is an important building block in any long-term conservation program and the VVO-driven energy savings potential across all of Ontario is tremendous."
Both GRID20/20 and DVI have actively worked with Local Distribution Companies (LDC's) in Ontario to validate their technology value. GRID20/20 successfully concluded its Ontario Smart Grid Fund project in 2016. Given Ontario's release of its Long Term Energy Plan, and related IFMC interests, this duo has reaffirmed their collaborative commitment to serve the evolving Canada marketplace.
On a broader scale, given Canada's progressive efforts to expand electric vehicle penetration, embrace Distributed Energy Resources (DER), and reduce Greenhouse Gas emissions, this best-in-class technology collaboration between GRID20/20 and DVI shows notable uptake promise, and notable gains for electric utility providers throughout Canada.
About DVI
DVI is the leading provider of Volt/VAR optimization technology, providing solutions for energy efficiency, demand response, Volt/VAR control, and system reliability. DVI's patented approach plans, manages and validates utilities' grid optimization programs while delivering significant savings to both utilities and their customers (U.S. patents 8437883, 8577510, 9354641, 9563218, 9582020, and other U.S. and international patents pending). For more information about DVI, visit www.dvigridsolutions.com.
DVI is a subsidiary of Dominion Energy, one of the nation's largest producers and transporters of energy, with a portfolio of approximately 26,000 megawatts of electric generation, 14,800 miles of natural gas transmission, gathering and storage pipeline, and 6,600 miles of electric transmission lines. For more information about Dominion, visit the company's website at www.dom.com.
About GRID20/20®
GRID20/20 is a leading provider of comprehensive Distribution Transformer Monitoring solutions marketed as OptaNODE®. This best-in-class product family features patented high accuracy intra-grid sensors and the industry's fastest deployment capability. In addition to patented hardware, GRID20/20 provides proprietary software and analytics to maximize end user value. By employing wide-ranging device communications options and the ability to interface data with existing SCADA, MDM, and AMI collection engines, the OptaNODE solution is versatile and globally relevant.
The recent introduction of its GRID Audit Monitoring Services™ signals a confident shift in the company's go-to-market strategy. Leveraging 23 patents across 6 countries, GRID20/20's ongoing focus is to help electric utilities worldwide to optimize energy efficiency. For more information visit the company's web site: http://www.grid2020.com.