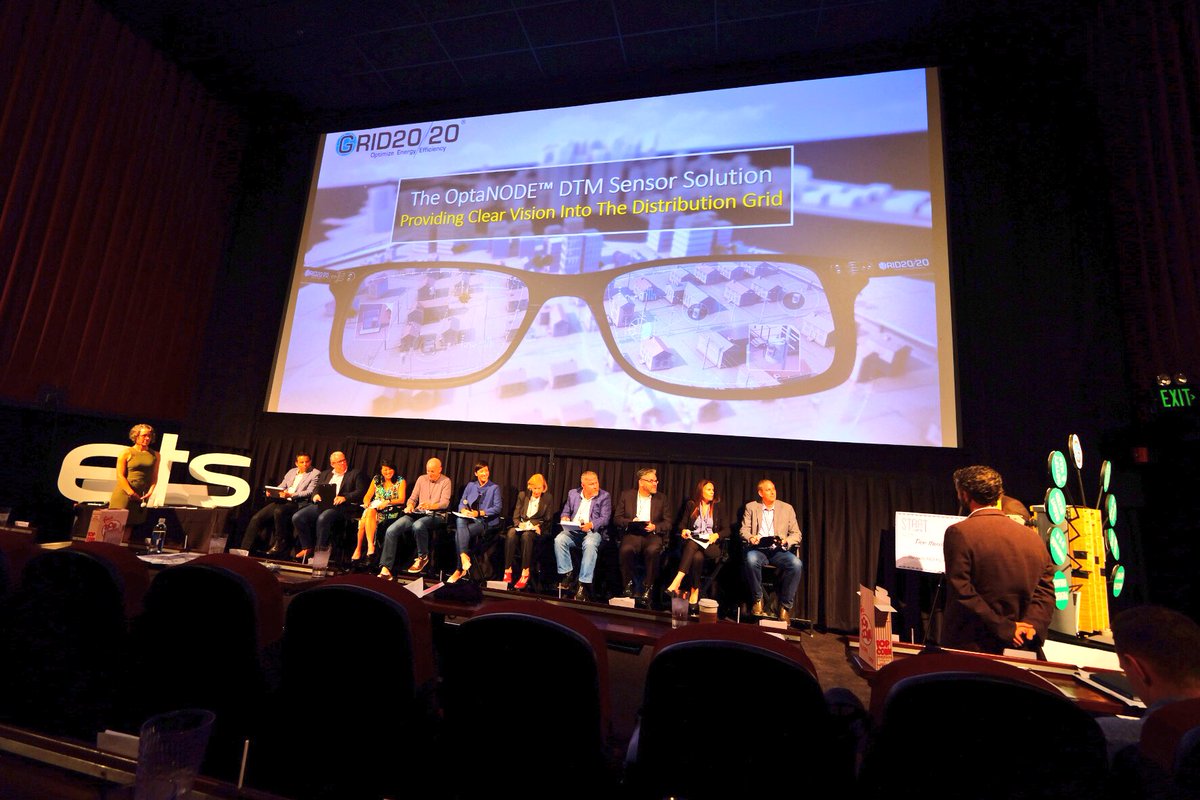 Intra-Grid Sensors Create Instant Smart Transformers
Richmond, VA — GRID20/20®, Inc., a leading Distribution Transformer Monitoring (DTM) intra-grid sensor provider, formally announced its selection by Zpryme, Austin Energy, and Austin Technology Incubator as the 2017 Smart Cities and Smart Utilities Pilot Pitch competition winner.
GRID20/20 was initially selected as one of five finalists from an impressive field of 40 emerging technology applicants.
Following the five finalists' live "shark tank" presentations to a panel of 11 industry expert judges, GRID20/20 was announced as the winner of the competition.
"I could not be more proud of the ongoing developments and achievements being logged by our very special team. We are on a mission to change the way electricity operators manage the distribution grid", said Alan Snook, President GRID20/20.
Karl Popham, Austin Energy, Emerging Technologies and Electric Vehicles commented, "Congrats to the GRID20/20 team in winning the Start@ETS 2017 Zpryme Pitch Competition. All five finalists were excellent out of an impressive pool of 40 applicants."
GRID20/20 offers patented intra-grid sensors which swiftly retrofit onto distribution transformers in mere minutes. The company's unique design enables utility operators to install highly accurate, future-proof sensors onto existing transformers without causing power interruptions. The result is inexpensive, "instant smart transformers". The use of intra-grid sensors is much less expensive, exponentially faster, and are far more practical than installing new 'smart transformers'.
Snook stated, "We are excited to see the industry's growing recognition that accurate real-time and historic intelligence from within the heart of the grid is imperative for properly addressing impacts from Distributed Energy Resources such as solar, and unplanned loading impacts caused by Electric Vehicle charging stations, and other forces. The distribution grid is realistically under siege, it is noticeably aged, and we have developed a cost-effective answer to address this rapidly growing, very diverse problem."
Using global 'plug and play' cellular or mesh enabled devices, the GRID20/20 intra-grid sensor solution now provides advanced grid intelligence to utilities worldwide. The list of valuable grid management enhancements includes vital reliability improvement, asset management and condition monitoring (AMCM), preventive maintenance awareness, accelerated outage notification and restoration enhancements, power theft identification, conservation voltage reduction enhancement capabilities, and decreased operating costs for electricity providers.
GRID20/20's actionable real-time data access, combined with historical information being uniquely gathered from within the heart of the grid will be fundamental to operators finally achieving a comprehensive smart grid experience.
The US market alone represents approximately 6.3 million line miles and 40 million distribution transformers under utility management. This 'heart of the grid' segment is the most vulnerable and most dynamic section of the entire distribution space, and is presently the least monitored.
GRID20/20 continues to develop products and services to meaningfully drive cost savings, enhance conservation techniques, plus increase energy efficiency and operational efficiencies for the benefit of both utilities and ratepayers domestically, and abroad.