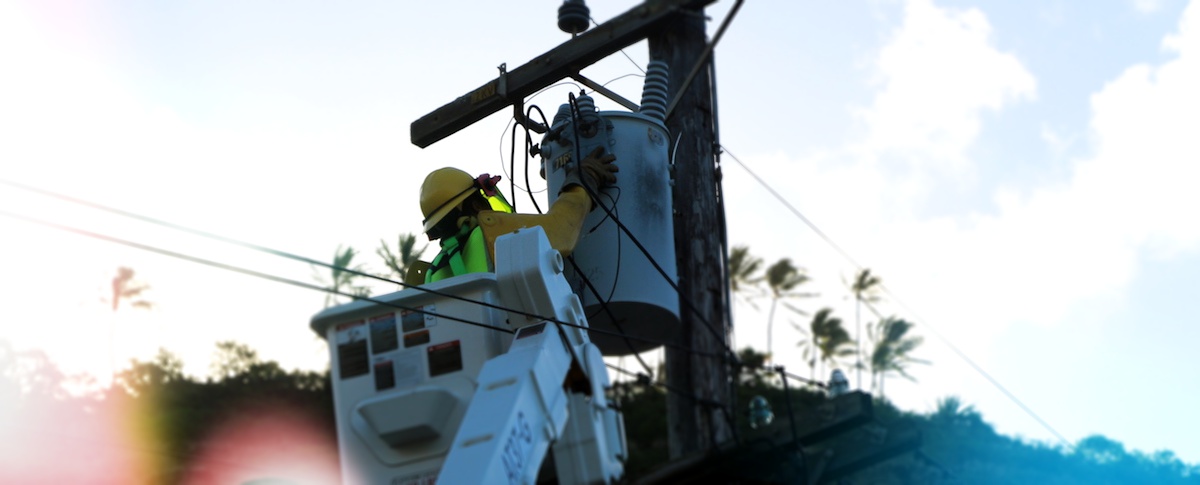 Over 1000 Sensors Will Monitor Reverse Energy Impacts
Richmond, VA — GRID20/20, Inc., a leading distribution transformer monitoring solutions provider announced today that Hawaiian Electric Company continues to strategically deploy its sensors throughout key areas of the grid.
"The team at Hawaiian Electric has done a terrific job of evaluating our devices and gaining a deep understanding of the value propositions we provide", stated Alan Snook, President of GRID20/20.
Hawaiian Electric has been methodical in the deployment of the GRID20/20 OptaNODE® devices, and is very pleased with their performance. Hawaiian Electric is using the OptaNODE® intra-grid sensors to identify and monitor fluctuating voltages and reverse power conditions being introduced into the electric grid through extensive rooftop solar installations.
GRID20/20 enables timely data acquisition from within the heart of distribution grids. This critical information including accurate voltage readings is gathered at the transformer level. It is then autonomously communicated to a central point, and used by utilities to maximize their asset management practices, identify and monitor bi-directional energy flows, and voltage variation. The end result is an improved visibility into the distribution system and higher rooftop solar integration.
Given the forward-thinking approach and proactive posture demonstrated by Hawaiian Electric's leadership, it is clear there is serious focus on delivering a superior service experience to its end users. By leveraging the GRID20/20 solution, Hawaiian Electric will continue establishing industry best practices for safe and effective distributed generation management.
Snook added, "The Hawaiian Electric grid is a tremendous location for us to prove significant value within the distributed energy resources market. We truly look forward to growing our relationship with the Hawaii Electric team, and expanding with other utilities requiring accurate voltage readings for monitoring reverse energy impacts, and implementing voltage reduction practices."
By offering the easiest to install device in its class, GRID20/20's patented sensor technology delivers a host of meaningful value propositions for domestic and international electric utility operators.
For more information concerning GRID20/20 and its growing list of vital distribution management products and services, visit www.grid2020.com.